So I haven't posted much about my LDJAM entry, but it's been getting some votes so I figured it would be a good idea to post about it here. Simply put, my game is a poor Super Crate Box clone.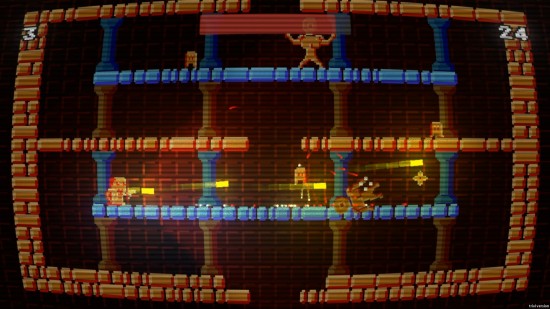 Sadly, the game didn't get balanced, or even really finished. The menus were slapped together in a hurry and a bunch of artwork didn't get completed. Me and my artist were not really well prepared to enter the jam, which is why I didn't make a post announcing that we were going to enter. We weren't sure if we could get anything done in the time allotted.
We had opposite sleeping schedules. He's from South Africa, and I'm in the United States. Working with different timezones probably hurt us more than anything. While I was waiting on HUD, he ended up making more weapons. When I needed enemy artwork, he was busy with sleep, or rolling blackouts – as South Africa has some kind of power issues at the moment.
So needless to say, this game isn't complete. But it's still sorta fun, and the graphics look pretty sweet if I do say so myself. (Thanks Unity Pro Trial!)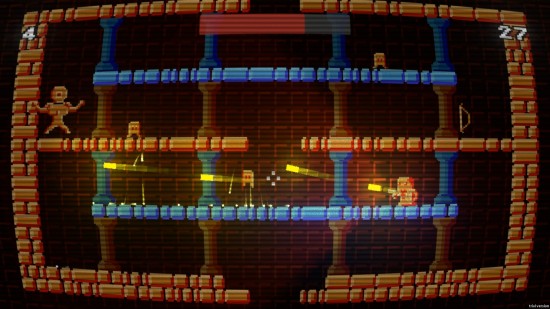 So check it out if you want. I enjoy feedback – but believe me, I already know the game isn't great.
http://ludumdare.com/compo/ludum-dare-31/?action=preview&uid=20238
I also made a video about the development of this game. Sort of a timelapse/summary.
I also streamed about 7 hours of development on twitch, so if you wan't to watch me do stuff in the past, check it out!